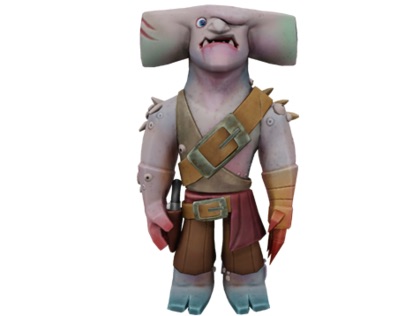 General information
Edit
Universe: Pirates of the Caribbean
Play Set: Pirates of the Caribbean
Edition(s): [1.0] [2.0] [3.0]
Voice: /
Species: Half-human half-fish
Sex: Male
[1.0]: Pirates of the Caribbean Play Set
[2.0]: Toy Store > Disney Infinity [1.0] > Characters' toys
[3.0]: ?
Description
Edit
Maccus is Davy Jones' second on the Flying Dutchman. He is violent and aggressive.
He's a grey monster. He has a hammerhead shark's head and a bloody mouth.
To attack, he can use his sabre or fire with his stone gun.
In the Pirates of the Caribbean Play Set it's him who gets the map of Kraken's yoke.
Appearances
Edit