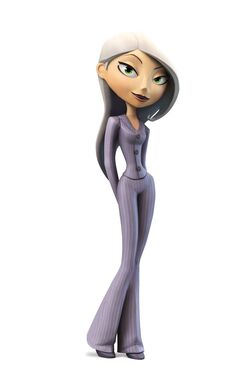 General information
Edit
Universe: The Incredibles
Play Set: The Incredibles
Edition(s): [1.0] [2.0] [3.0]
Voice: Elizabeth Peña
Species: Human
Sex: Female
[1.0]: The Incredibles Play Set
[2.0]: Toy Store > Disney Infinity [1.0] > Characters' toys
[3.0]: ?
[1.0]: /
[2.0]: /
[3.0]: /
Description
Edit
Mirage is a white-haired woman. She's tall, very thin and she wears a grey and long suit.
She is the former assistant of Syndrome, but she has decided to collaborate with the New Agency of Super-heroes in service.
She's well-educated and very serious.
Appearances
Edit