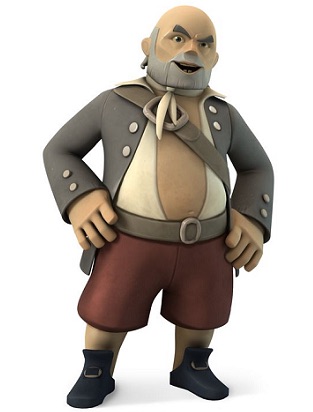 General information
Edit
Universe: Pirates of the Caribbean
Play Set: Pirates of the Caribbean
Edition(s): [1.0] [2.0] [3.0]
Voice: Lee Arenberg
Species: Human
Sex: Male
[1.0]: Pirates of the Caribbean Play Set
[2.0]: Toy Store > Disney Infinity [1.0] > Characters' toys
[3.0]: ?
[1.0]: /
[2.0]: /
[3.0]: /
Description
Edit
Pintel is a bumbling pirate with ever-changing allegiances. He is the best friend of Ragetti.
He wears a grey jacket, a brown pair of shorts, black shoes and a used T-shirt.
He has a grey beard and a round stomach. He's bald.
Appearances
Edit